Enjoy our Food and Drinks Menu
Our menus are always filled with seasonal selections (as well as our popular classics!). Delicious salads and decadent seafood options are always a favourite. Accompany your meal with one of our many special cocktails, sparkling wines or chilled beer on tap.
We offer full meals, kids meals, bar snacks, desserts, pizzas, burgers and more.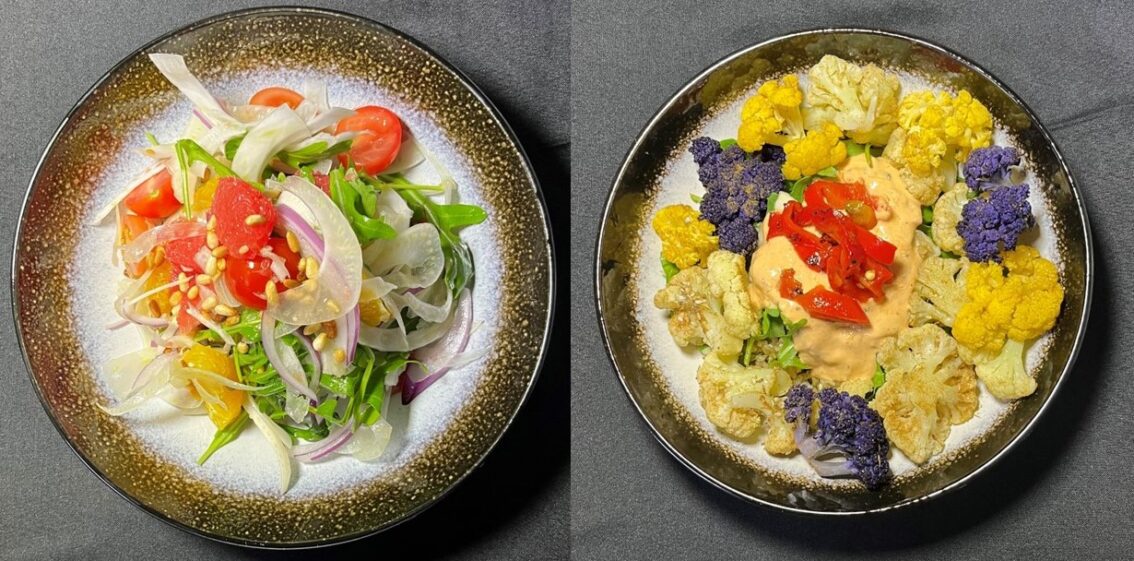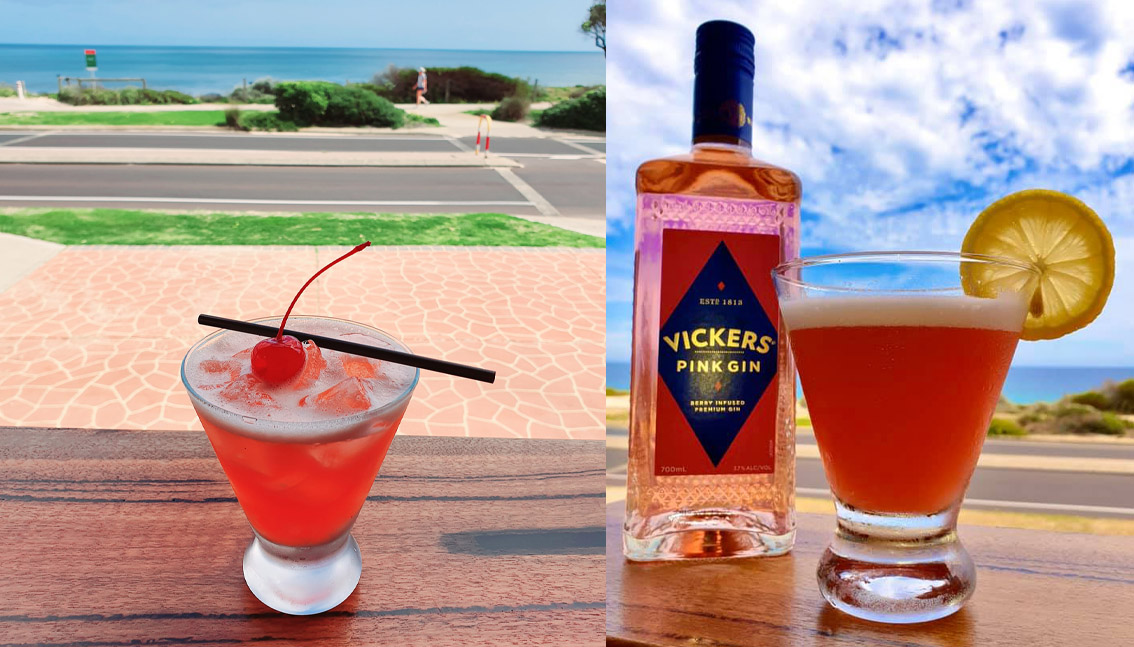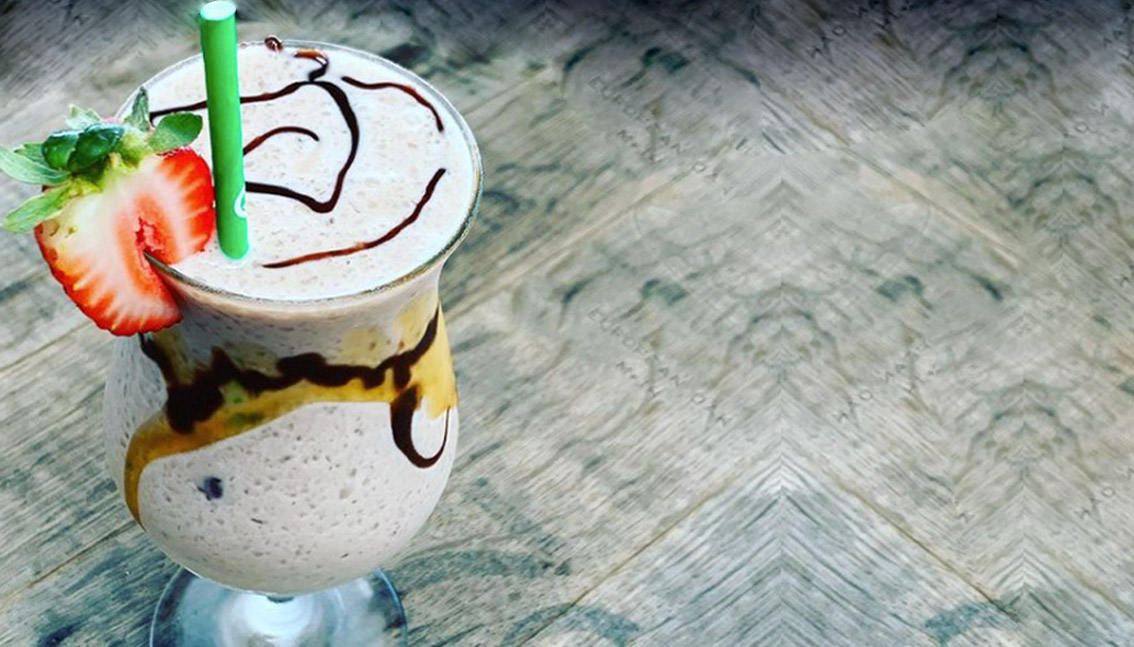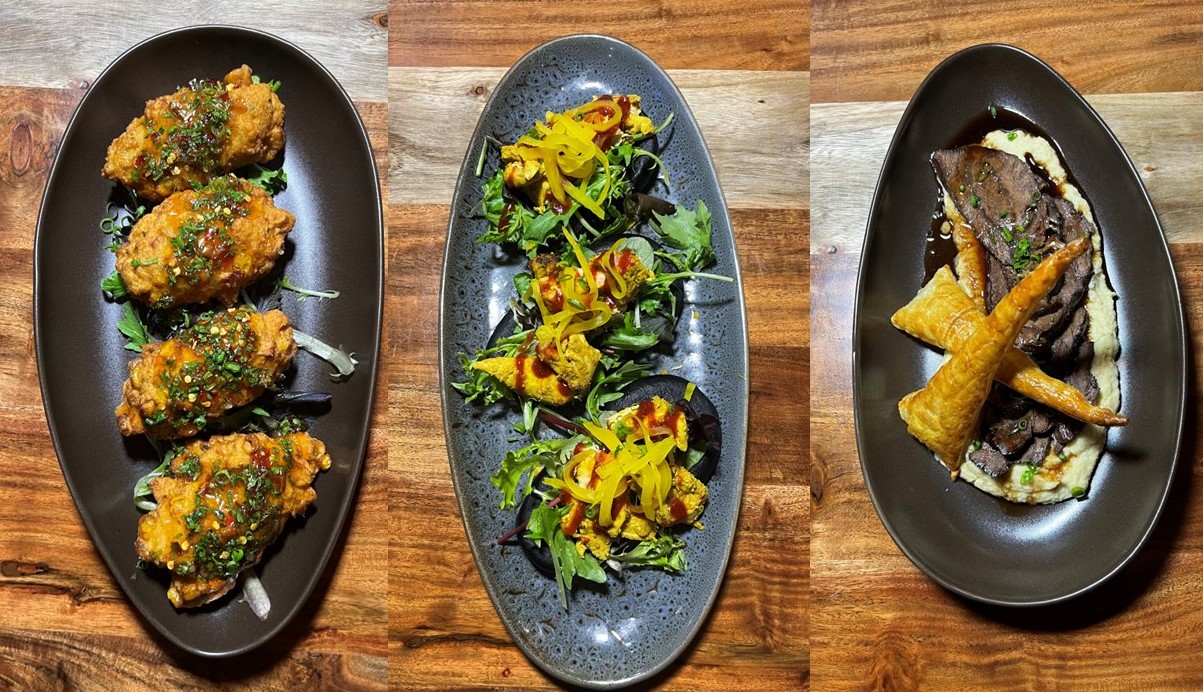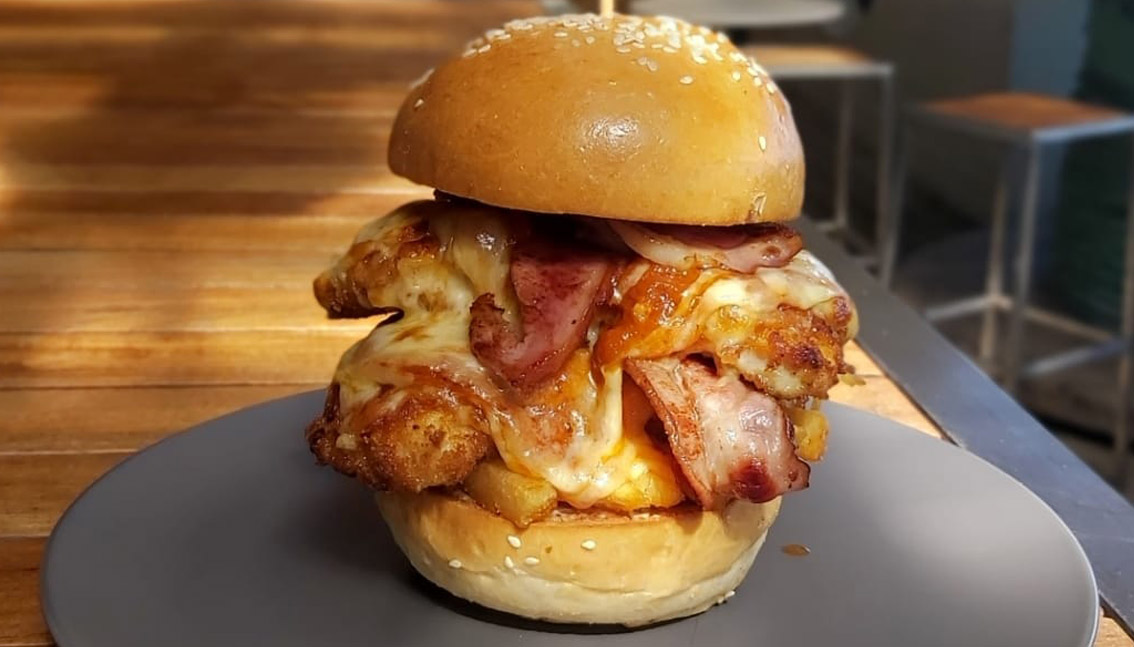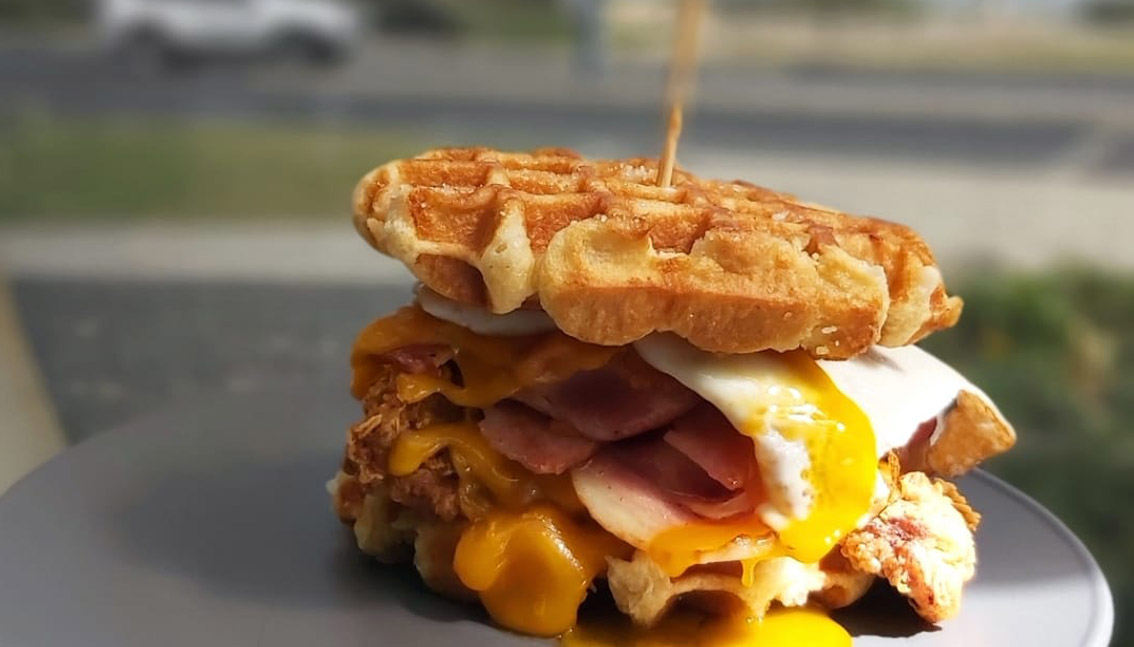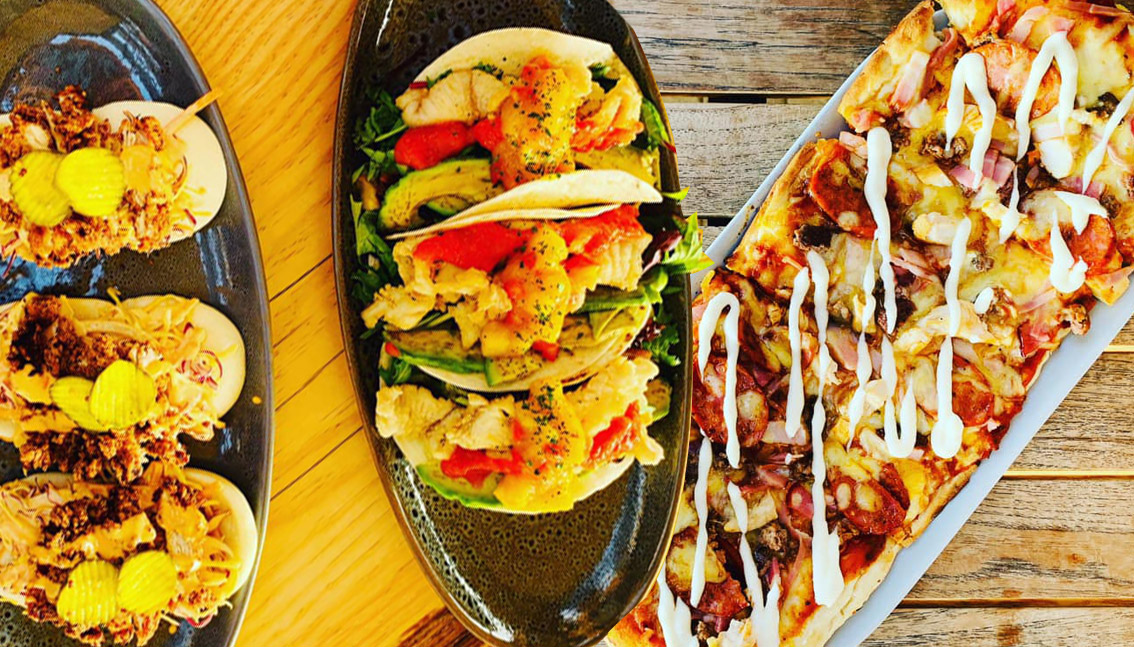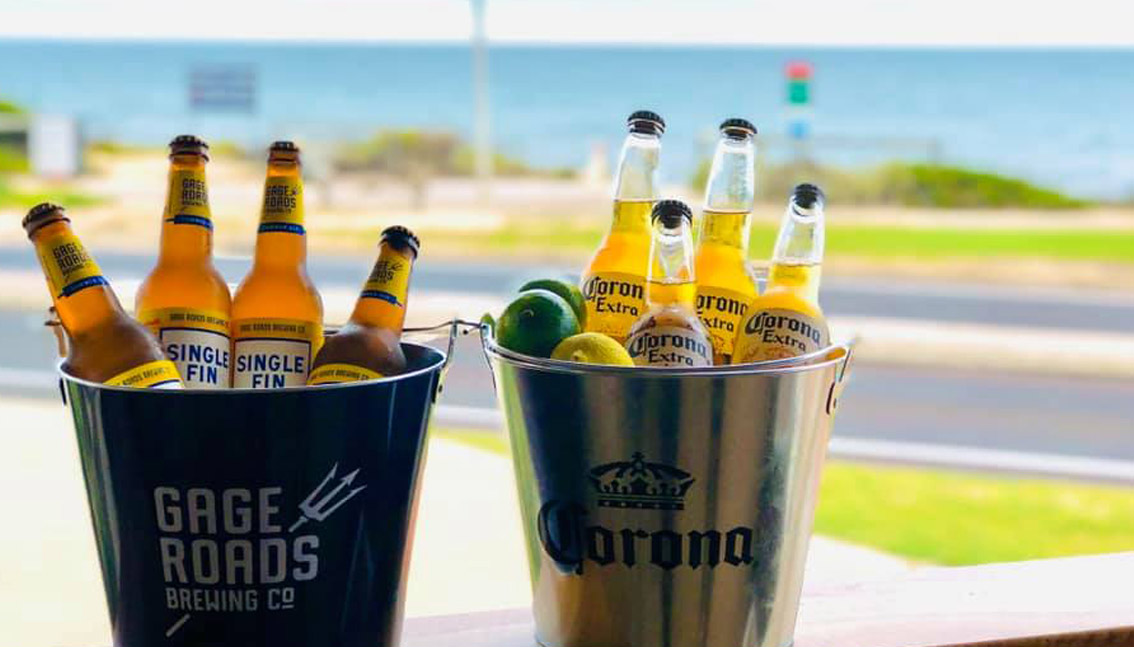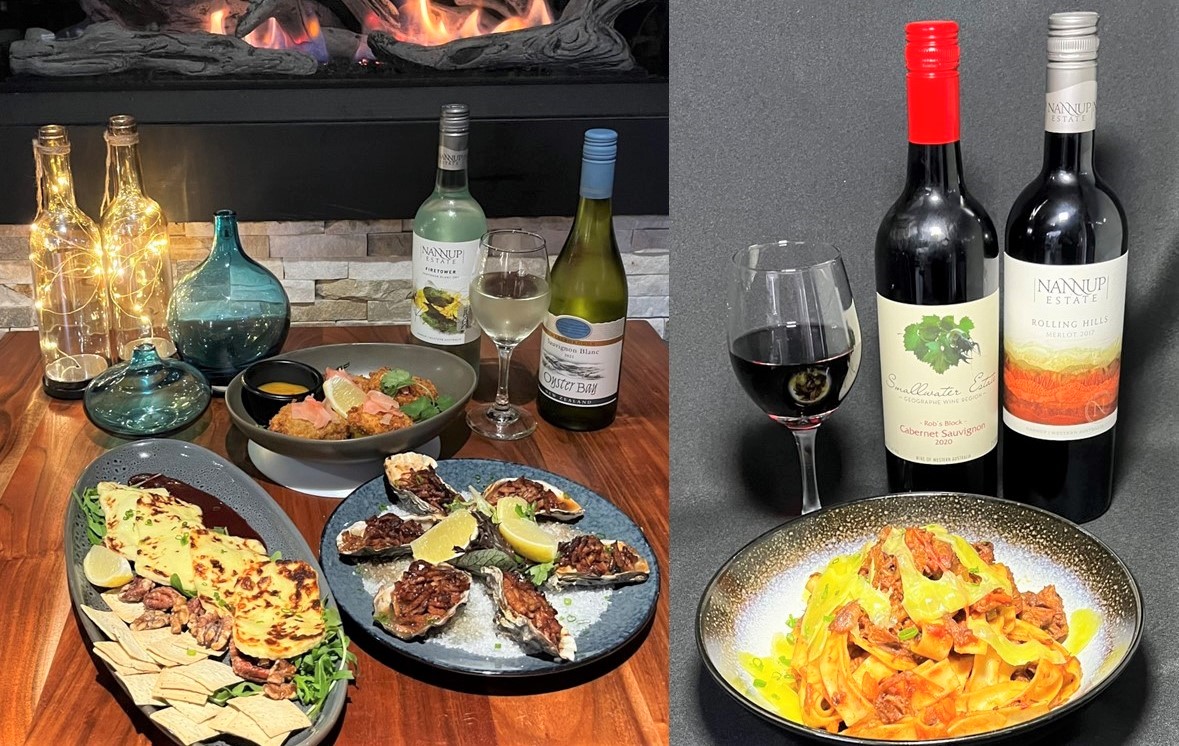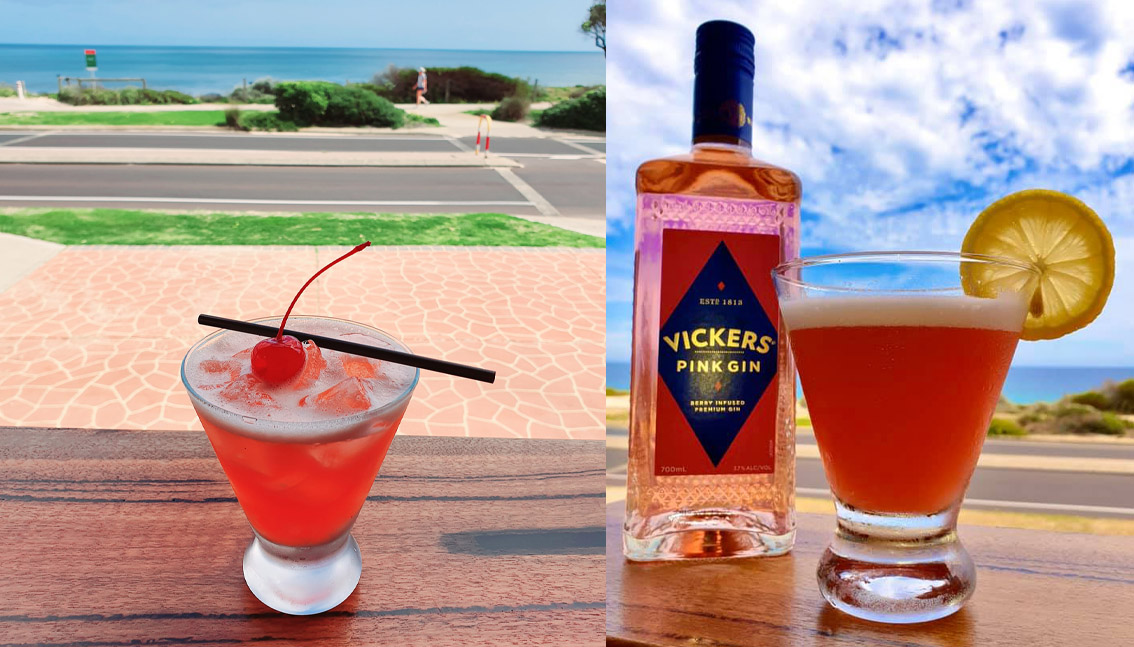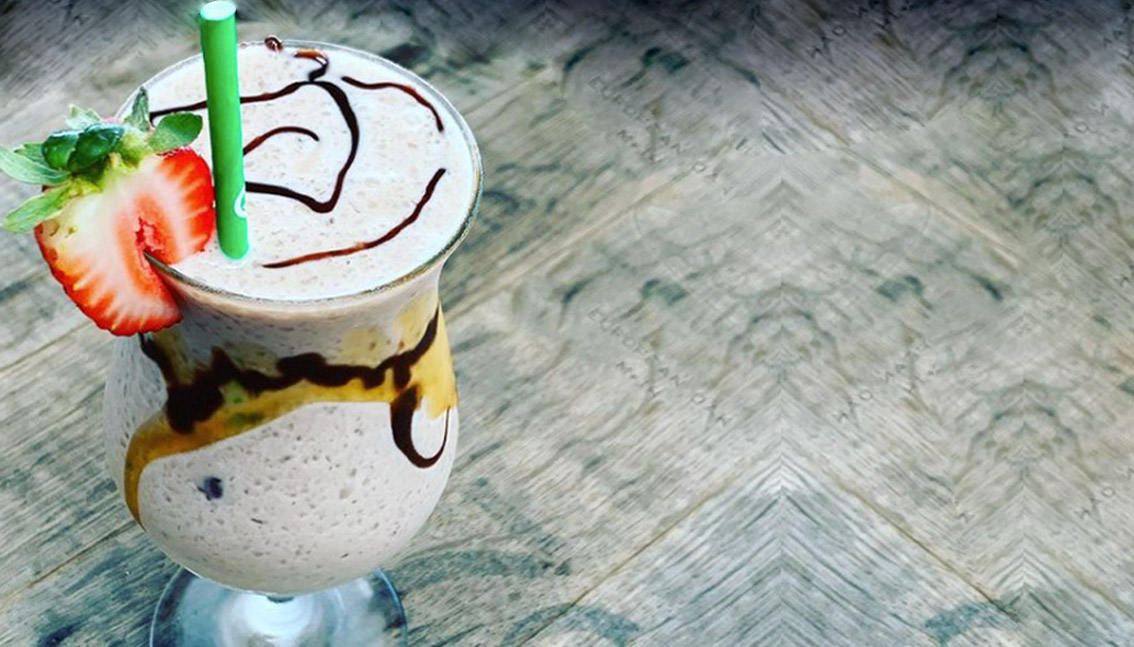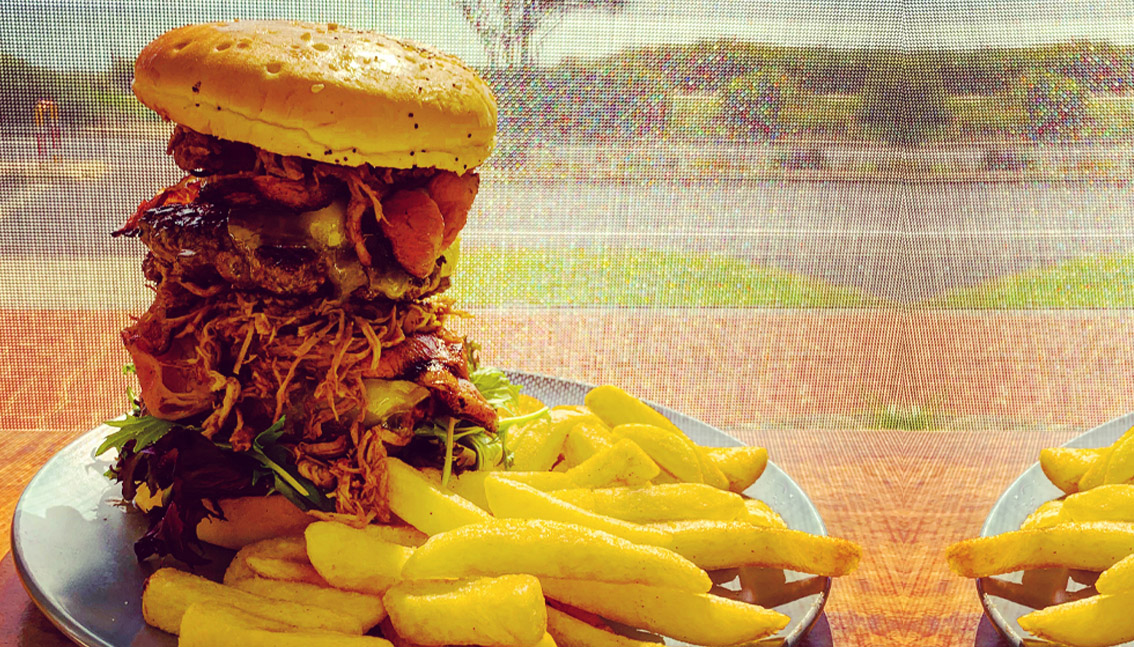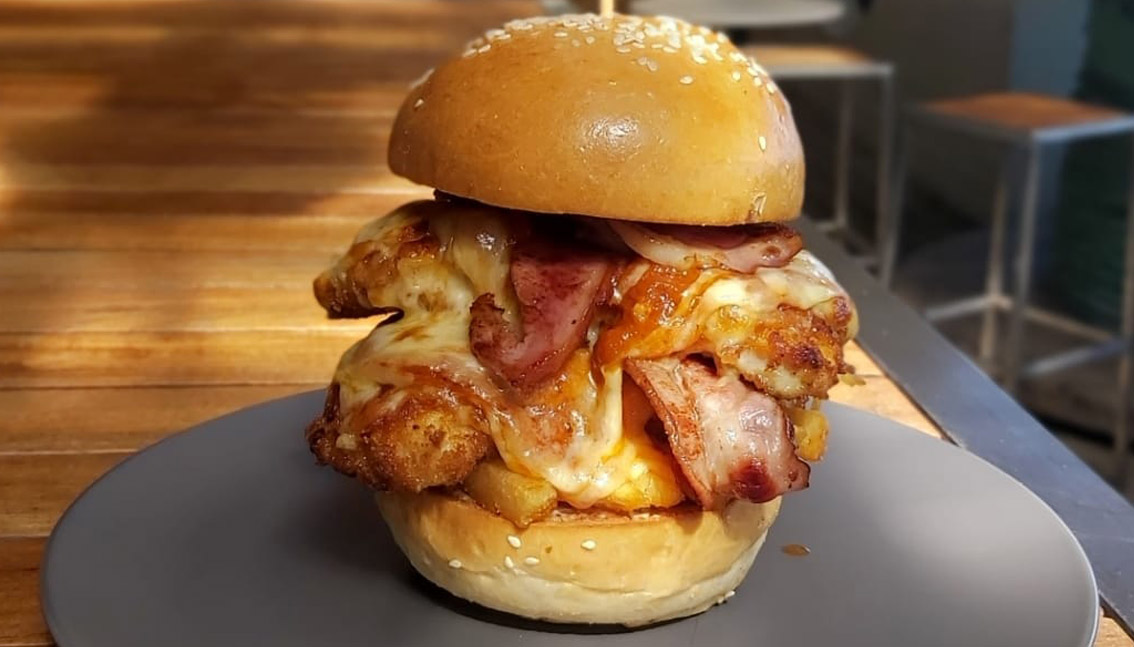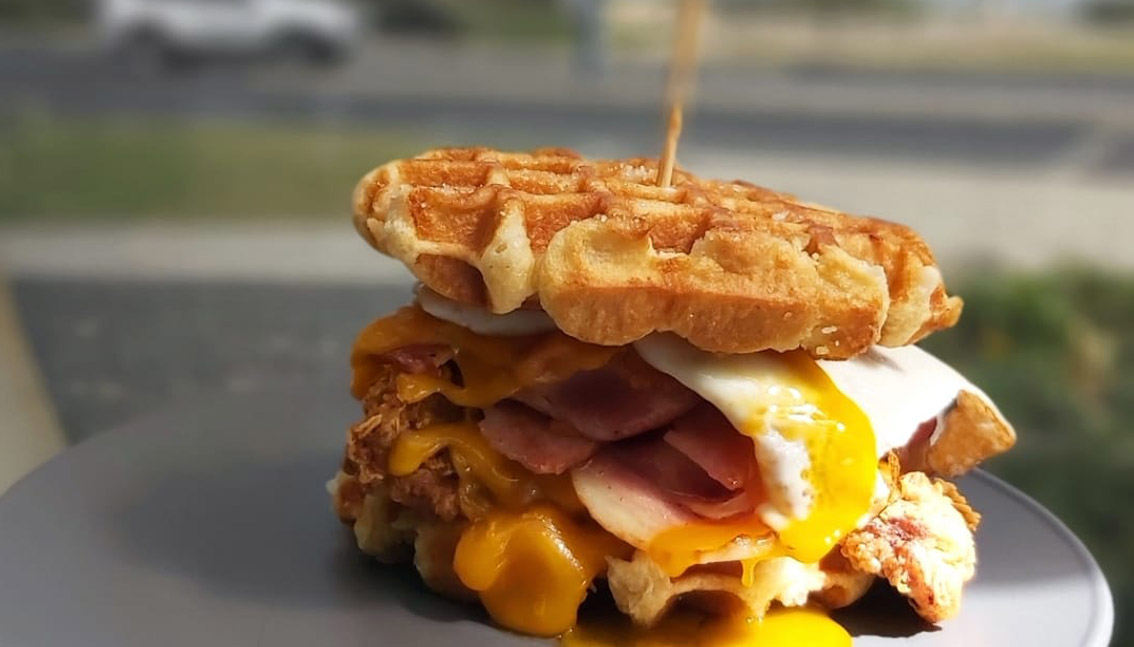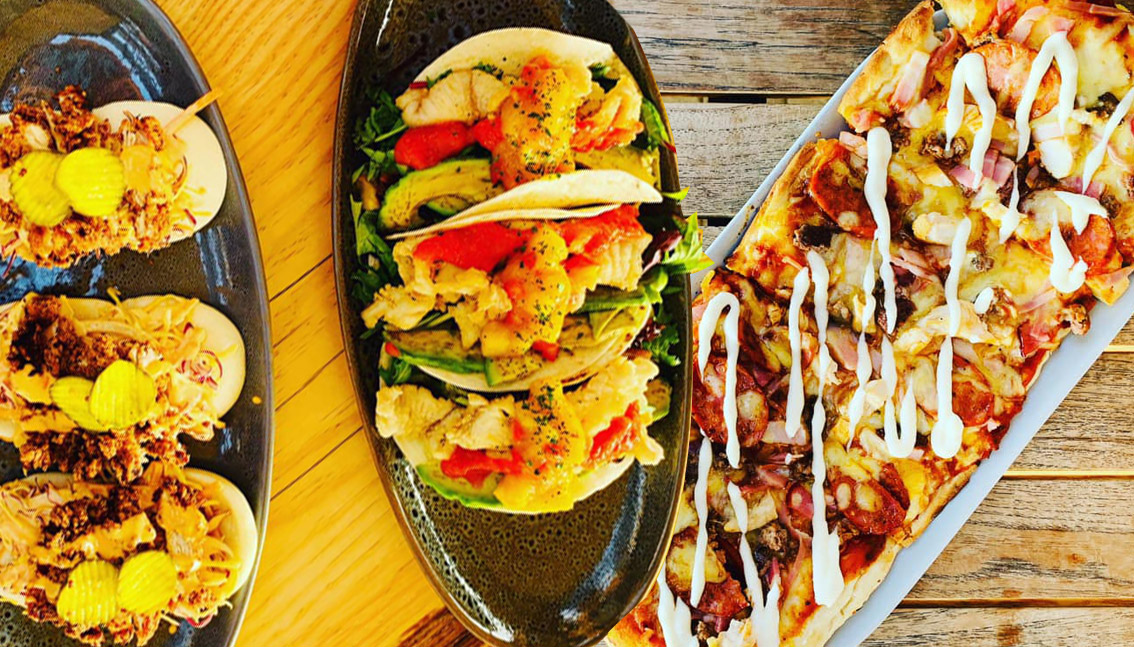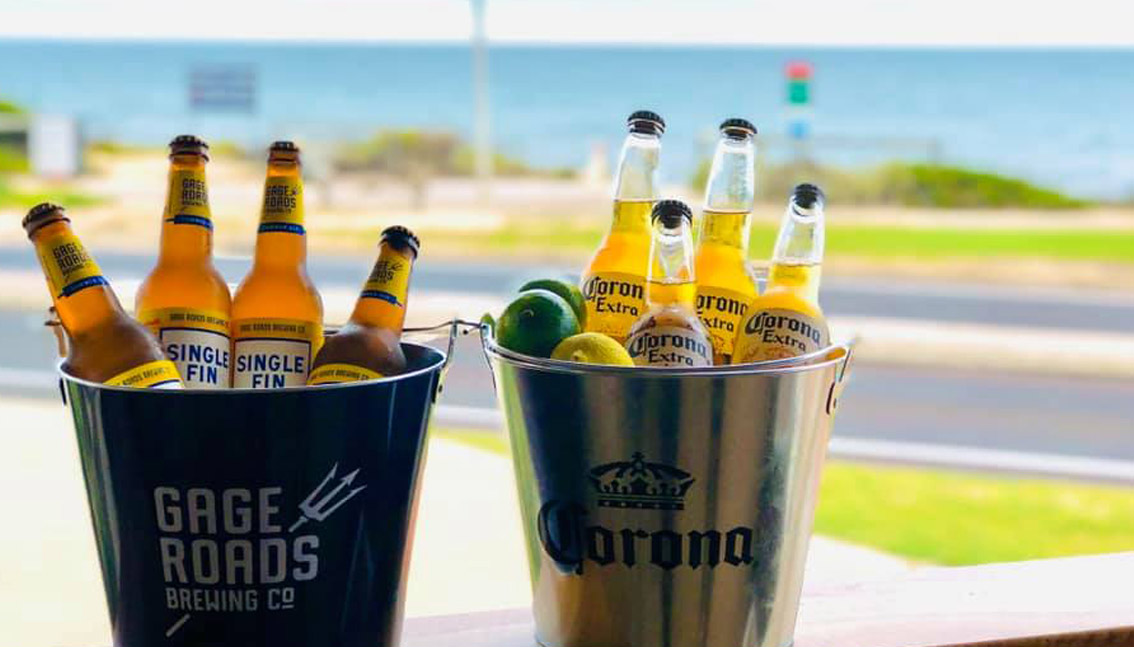 Download our Food Menu    Download the Drinks Menu    Book a Table
Garlic bread $9.50
Toasted sour dough, garlic butter, parsley (VE)

Oysters Kilpatrick 1/2 dozen $30.00
Pacific oysters, grilled bacon, Kilpatrick sauce (GF)

Fried Oysters $27.00
Sashimi grade, crumbed oyster, ginger & mango sauce, pickled daikon, ginger

Calamari $20.00
Szechuan pepper, black garlic mayo, lemongrass & ginger (GF)

Bao buns (3) $22.00
Rendang chicken, pickled daikon, fermented chilli

Duck Pâté, $21.00
House made duck pâté, sour dough, apple chutney, caramelized onion

Grilled Haloumi $22.00
Raspberry reduction, maple nuts, lavosh crackers

Waffle Fries $18.50
Loaded with bacon, pulled pork, brisket, cheese

Corn Fritter $20.00
Thai style fried fritter, nam jim sauce (VE)

Mushrooms $22.00
Tomato, red onion, parmesan crumb, grilled asparagus wrapped in prosciutto, peperonata (GFO/VEO)

Beef Cheek $22.00
Cauliflower puree, braised cheek, red wine reduction, crispy puff (GFO)

Beef $24.00
Double chuck brisket pattie, bacon jam, American cheese, pickles

Chicken $24.00
Nashville fried, honey mustard slaw

Ultimate Steak $34.00
200g sirloin, bacon, red peppers, crispy onion, American cheese

Loaded Dog $23.50
Bratwurst, chilli con carne, cheese, jalapeno

Vegetable $24.00
House made veg and black bean pattie, avocado smash (VEO)

Add Extra Pattie 5, Chicken 6, Bacon 2.5, Cheese 1.5

Cajun Chicken $26.00
Capsicum, caramelized onion, buffalo mozzarella, Cajun sauce

Meat Lovers $29.00
Chorizo, prosciutto, brisket, bacon, smokey BBQ sauce

Vegetarian $27.50
Mushroom, marinated eggplant and artichokes, dried tomato, buffalo mozzarella, salsa verde (VE)

Mexican $25.50
Chilli con carne, jalapeno, diced tomato, red onion, green chilli, guacamole, sour cream

Pulled Pork $26.00
Cherry tomatoes, roast capsicum, red onion, prosciutto

Margherita $24.00
Buffalo mozzarella, cherry tomato, basil, pesto

Fish & Chips $29.00
Great Southern Orange Roughy, salad, fries, tartare sauce

Barramundi $36.00
Grilled, pan-fried asian veg, master stock, chilli jam (GF)

Seafood Plate $46.00
Roughy, scallops, calamari, crab sticks, local prawns, salad, chips, tartare and chilli sauce

Chicken parmy $29.50
House crumbed breast, bacon, tomato ragu, salad, fries

Chicken Schnitzel $29.50
House crumbed breast, salad, fries, choice of sauce*

Scotch fillet $48.00
300g MSA steak, duck fat potatoes, seasonal vegetables (GF) sauce*

*Gravy, Garlic, Mushroom, Red Wine Jus, Pepper, Marrow Butter
Add Garlic Prawns ($9)

Duck Leg $29.00
Thai spiced, warm papaya, green bean, peanut salad

Beef Ribs $38.00
Texan style, house made pickles, cheddar grits (GF)

Coconut Broth $34.00
Chicken tenderloins, asian greens, chilli jam, crispy noodles (VEO/GF)

Pappardelle $29.00
Beef short rib, tomato ragu, fresh herbs, parmesan

Cauliflower $25.00
Za'atar roasted cauliflower, capsicum hummus, toasted almonds, freekeh, greens (V/GF)

Winter Salad $21.00
Shaved fennel, citrus, red onion, cherry tomato, nuts, dressing (VE/GF)

Brussels Salad $21.00
Shaved Brussels sprouts, pine nuts, cranberries, parmesan, citrus dressing (GF)

Share board $75.00
Beef rib, brisket, Nashville chicken, cheese grits, slaw, pickles, chips (GFO)

Cheeseburger $14.00
Beef pattie, cheese, salad greens

Dino nuggets $14.00
Chicken nuggets, salad greens, sauce

Fish $14.00
Battered local fish, salad greens, sauce

Pizza $14.00
Bacon, cheese, tomato ragu, salad greens